Macomb Daily Covers the LTC Grant
Learn more about the Libraries Transforming Communities Grant and the write up in the Macomb Daily.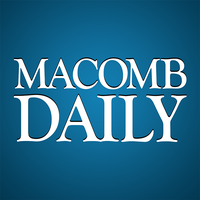 The Macomb Daily included our grant, Libraries Transforming Communities: Focus on Small and Rural Libraries is an initiative of the American Library Association (ALA) in collaboration with the Association for Rural & Small Libraries (ARSL), in their article on the broadband expansion in Northern Macomb County.  You can read the article here.