We, the staff of the Ray Township Public Library, pride ourselves on being a NO SHUSH Library.  We want to be a place that children WANT to come.  A place full of laughter, stories, art, and smiles.  Our youngest patrons are the joy and the heartbeat of our library.  We are always looking for ways to improve the selection and events for our kids.  
We Love TeachersPayTeachers for FREE and Paid learning resources, worksheets, coloring pages, subject specific activities, etc.  We know sometimes it's a pain to have accounts for so many sites and get bombarded by emails.   If you are looking for FREE items, you can use our account!  And you can see what we may have already downloaded.  DO NOT enter credit card info for paid items on our account to keep your credit safe.  If you want to buy something with a fee attached, please create an account of your own.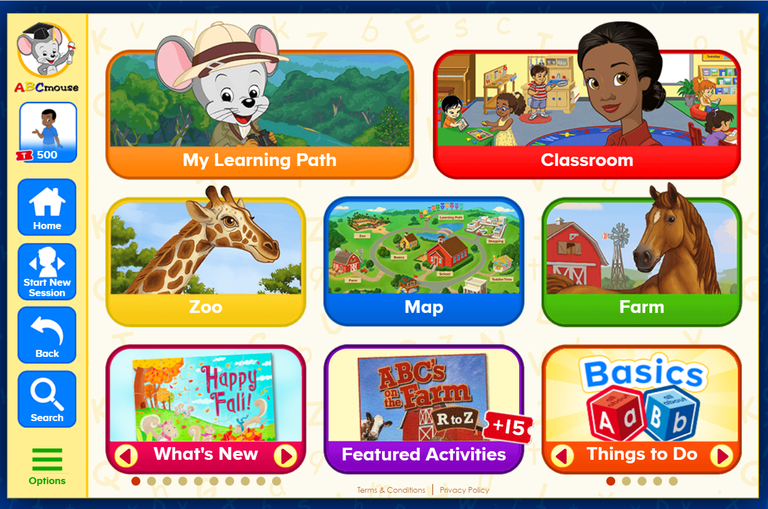 For Use inside the Library ONLY.  We have FREE access to ABC Mouse Library Edition inside of our Library.  Come inside and try it out.  Early literacy is so important for our kids, but sometimes we are busy and could use some backup.  ABC Mouse can help.
We are adding new learning resources all of the time.  Our favorite right now is Meet the Phonics from Preschool Prep.  This is a valuable reading tool for your early reader.  Studies show that real phonics training is the best way to get kids really reading and comprehending the way the English language works.  Each Kit includes a DVD, Flashcards, Workbook, Easy Reader, and access to the videos online.  You can login to see the videos. 
Login: RayLibraryMary@gmail.com
Password: Raykids123
Or you can check out the full kit from us!